Nuevo Titulo community-support
Contenido - Unidades estratégicas de Keralty
Community support
Communities that care
The Keralty Foundation Center promotes caring communities, developing its mission of implementing community care network strategies in the different areas where we work.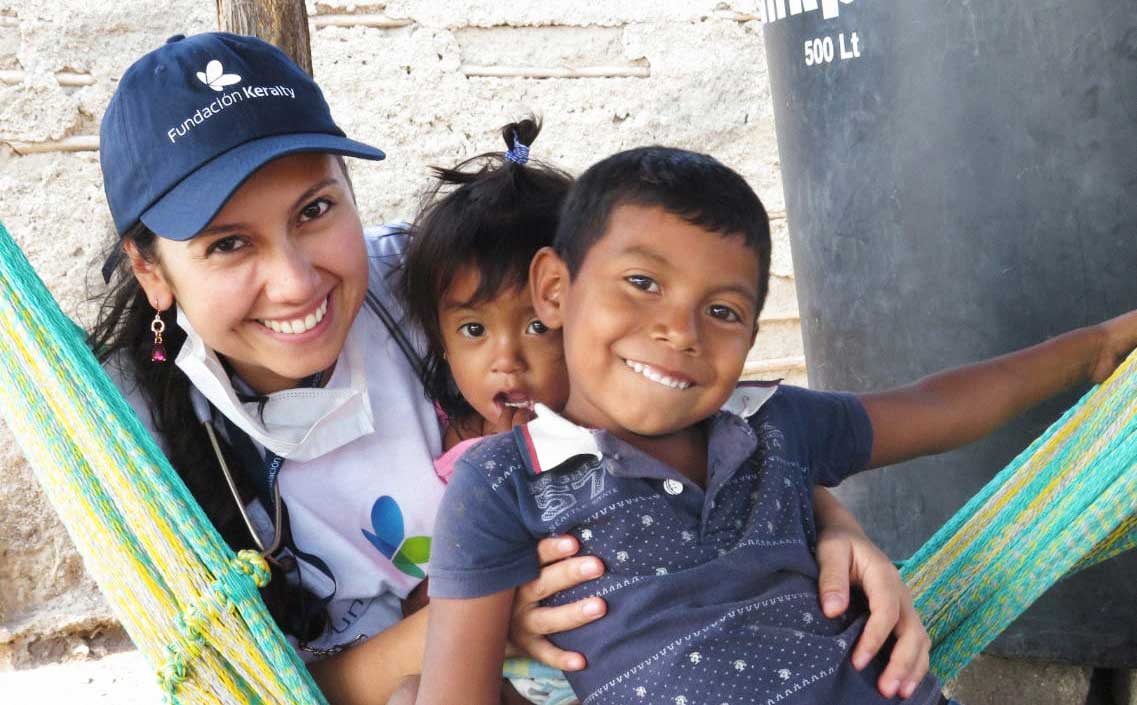 We have 3 main lines of work:
1 Compassionate care
communities
We developed the Compassionate Cities program by weaving support networks around people who are highly dependent or at the end-of-life through the strengthening of the centers that provide such care. As a result of this program, we will be able to improve the health and well-being of more than 100,000 people and their families in the coming years.
2 Healthy rural
communities
A program developed to strengthen local health knowledge by training local health managers, and supporting local institutions to improve the health and well-being conditions for rural communities, impacting the prevalent health conditions in these areas, such as diarrheal and respiratory diseases.
3 Community
approach
Finally, we developed a community approach within our company to achieve care that incorporates community networks and groups in the care of all our users, and to be able to impact the health and general well-being of those we care for.