Nuevo Titulo Sobre Keralty
Contenido Nosotros
We are a leading multinational health group committed to keeping communities healthy through our own Comprehensive Health Model, which is based on prevention, identification and management of health risks, and control and management of the disease and the dependency.
The success of our Health Model has allowed us to enter new countries and regions, partnering with local leading organizations to better understand the needs of each market, integrate to each market's health value chain and health system, and to adapt our model to better care for local communities. This approach makes us unique in the world and allows us to raise the standard of care where we have a presence in Colombia, the United States, Mexico, Brazil, Spain, Peru, Venezuela, Philippines, Dominican Republic and Puerto Rico.
Today, millions of people worldwide trust us with their health and well-being. For this reason, our companies work as a team, with excellence, growth, commitment and efficiency, to address health, social and community needs. Our greatest asset is our talented team who reflect our culture identity and values of compassion, reciprocity, justice, respect and solidarity.
We are thousands of people, united in heart with a common purpose:
PROVIDING YOU WITH THE BEST CARE, AND GETTING BETTER AS WE CARE FOR MORE PEOPLE IN THE WORLD
Sobre Keralty - valores axiomas
Company Values
Our propose, to take care of yourself and grow by caring more people in the world daily
Compassion: We put ourselves in the situation of the person who is having a difficult time.
Fairness and Integrity: We give equal treatment without any favoritism or discrimination. Our actions encompass honesty, dependability, morals, ethics, and honor.
Respect: We understand and recognize the rights of others while fulfilling our duties.
Reciprocity: We treat others as we want them to treat us, as we would like them to treat those we love.
Solidaridad: We have a collective sense of collaboration and support without any differentiation, person's values and actions.
We strive to work with excellence.
We promote growth within our team.
We live every day to increase efficiency.
We work as a team achieving goals together.
We are committed to new challenges. It is what identifies us.
Modelo de salud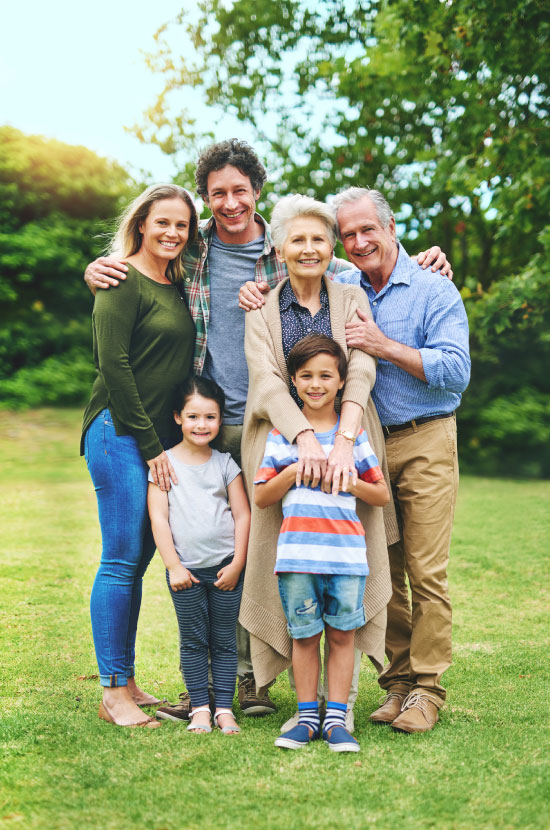 Health model
The multidimensional approach to individuals entails the articulation and integration of health, and social and community resources, to keep healthy the people who trust us with their care. In the case of functional loss due to illness or aging, we seek to preserve autonomy and support dependency with social and community resources.
The model achieves the greatest possible development of health services and their integration with social and community services, strengthening our communities, bringing health closer to homes, and personalizing care based on the needs, capabilities and preferences of individuals and their families.
In addition, understanding a health model from the integrality of being, demands the ability to train health professionals who contribute not only to the provision of quality services, but to academic, technological, scientific and human competitiveness, conceiving research from its potential and community projection, in favor of the needs of the millions of people who put their health and well-being in our hands.
Vision
Transcend as the entity in which people trust to improve their health and wellness, taking care of them throughout their entire lives.
Mission
Offer a comprehensive health, social and community health model, through an integrated ecosystem of companies, health insurance products, educational and social services of high quality, which provides the best value in health and well-being, guaranteeing coordinated, truly compassionate, effective, excellent, equitable and supportive care.
--Modelo de Cuidados Integrado 2
X
Healthcare needs
We provide care services to promote health and prevent, cure, rehabilitate the disease.
Community support
network
see more +
see less
X
Community support network
We understand the importance of relationships and their impact on health, and we incorporate the connection and involvement of families, friends, neighbors, and other community actors around well-being, strengthening health and, if necessary, around caring for people who require it.
X
Social attention needs
We provide social care to promote personal autonomy and prevent, compensate, and reduce dependency of people who need support with instrumental activities of daily living.
X
Education and research
We have an academic, scientific and research community that trains professionals and builds and shares knowledge in favor not only of the health and well-being needs of the communities in which we operate, but also of their academic, technological, scientific and human competitiveness.
sobre keralty Documentos Descarga - gobierno Etica RSC